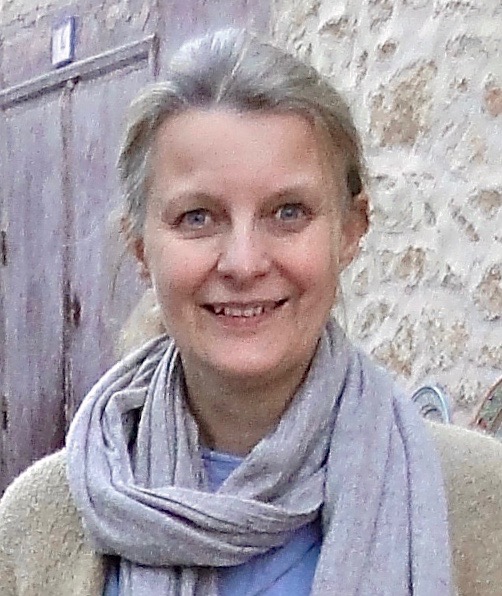 Claire Laronde runs workshops where meditation, therapeutic movement, presence and expression meet. She is present in France, in Europe, in the United States, in the community of Findhorn in Scotland and also in the desert.
Artist and therapist through movement, she has being transmitting the art of movement for over 35 years. For ten years, she led the training in "Dance and Inner Movement Therapy" at L'École Nationale d'Issy-les-Moulineaux. Then she developped and is training people in the Danse du Sensibe, a meditative dance resulting from Perceptual Pedagogy, also called Dance of inner Sensitivity and Movement of Presence, a dance where the sensitive being is embodied in the slowness of the gesture.
Claire Laronde is also a musician, in the field of improvisation on piano and bowls concerts. Finally, she shares her activity as a painter, the latter being an extension of the interior gesture specific to her experience of movement.
As a somato-psycho-pedagogue, she is trained in Full Presence Meditation as well as in Non-Violent Communication, holder of a postgraduate degree in Art and Movement Therapy and a Research Master in Perceptual Psycho pedagogy from which comes the book "Sensible et le sentiment d'incarnation".
Inspired by the mindfulness practice of the Vietnamese monk Thich Nhat Hanh, by the teachings of Tantrism and by Danis Bois's research on the Sensitive and the movement, her meeting with the internal movement of the body first transformed her creative expression into a way of linking to the most intimate of oneself.
Since early times, through arts, music, dance, meditation and transmission, her quest is that of joy behind life's thrill, the recognition of the heart behind the movement.